Shipment & Order Management
Every customer has unique needs, including pickup/drop off points, pricing, notifications and options. With Live Courier Software you can manage your orders easier than ever and customize the software to your needs.

Shipments module includes auto complete functionality including address, phone, email and entry details as you type. Volumetric weight is calculated automatically. Multiple currencies and multiple units are supported. Conversion between currencies and units are done automatically. When using distance based service types, the distance between pickup and drop off locations are calculated automatically. The software has advanced search support with 20+ criteria.
Customizable shipment exports to CSV or PDF files. Automated shipment tracking and label creation through third party couriers including but not limited to Fedex, UPS, DHL and TNT (Currently integrated with more than 20 couriers). Print your company label or third party courier's labels with Live Courier.
Functionalities
Create Shipments
Print A4 Labels (Air Waybills)
Print Zebra Labels
Print Fedex, DHL, UPS Labels
(More than 20 providers supported)
Print Third Party Labels
Import Custom Formatted Shipments
Export Custom Formatted Shipments
Print Labels During Import
Multi-leg Shipments
Attach files to shipments & publish on web portal
Advance Shipment Reports
Manual Shipment History Entry
Automated Shipment Histories
Barcode Scanning
Print Custom House-waybill
Print Proforma/Commercial Invoice
Print Masterwaybill
Alternative routes, flights and pricing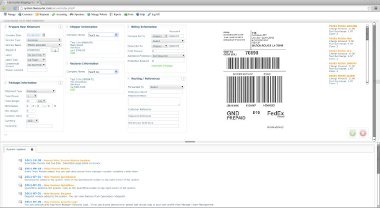 New Shipment Screen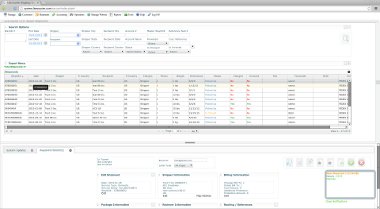 Search Shipments Screen