Operations | Dispatch
Operations is the core of courier and messenger business.

If you can not manage your operations smoothly, you can not manage your courier business. This philosophy has inspired us on each step of operations' module development. More than 6 sub modules are included within operations module to cover every aspect of operations.
Dispatch sub module is specifically designed for domestic and local deliveries. You can view drivers, driver locations, pickup and delivery locations from a single screen with or without a map view. All pickup and delivery details appear on drivers' smartphone's automatically. Drivers can see locations, routes and directions on a built in map.
You can also send dispatch details as an SMS message / Email notifications with a single click or write a custom SMS message to the driver outside Edge/3G/4G coverage area. View drivers based on assigned jobs, pending, picked up, delivered and canceled pickups. Operations module also includes pickups, scanning and manifesting sub modules.
Functionalities
Barcode Scanning
Warehouse Scanning
Manifesting
Import/Export Shipments
Schedule Pickup
Order Supplies
Commercial Invoice
Drop Sheets
Dispatching
Automated E-mail Notifications
Automated SMS Notifications
Dispatch History Reports
Smart Routing
Attach Files & Publish on Web Portal
Operators can Schedule Pickups
Customers can Schedule Pickups from Web Portal
Track your drivers real time on a map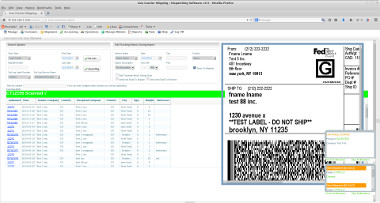 Print Provider Labels During Arrival Scan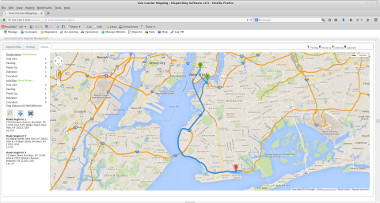 Auto Calculate Driver and Delivery Routes